Reliable Leak Detection to Fit Your Lifestyle
Safeguard your family, home, & belongings from water damage caused by hidden leaks.
Fully customizable to fit any size home
Detects hidden leaks under slabs, behind walls & in ceilings
Know your home is protected no matter where you are
What is...
7X More Likely than Fire, 6X More Likely than Burglary?
It's Water Damage!
The Leak Defense System continuously monitors your home for hidden leaks and automatically shuts off the water and alerts you if one is detected. Easily control the water flow to your home using the onsite control panel or access it on the go with the mobile app. With multiple ways to monitor your home, you'll always feel protected. Our full line of accessories allows Leak Defense to work with any type of home plumbing system.
Leaks are costly to the environment
According to the EPA:
Annual U.S. household leaks waste nearly 1 trillion gallons nationwide (annual water use for 11 million + homes).
10% of homes have leaks that waste 90 gallons or more per day.
The average family can waste 180 gallons per week. 9,400 gallons annually from household leaks.
Protect Your Home from Hidden Leaks 24/7/365
Integrated With Your Home
Full Control From Anywhere
Dedicated Customer Support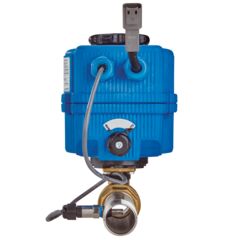 Leak Defense System Valve
Constantly monitors and automatically shuts off water if a leak is detected.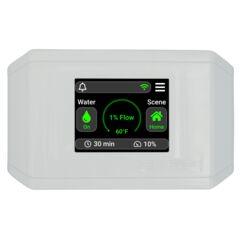 On-Site Control Panel
Allows you or others to control the system on-site and get alerts when there's an issue. No WiFi required!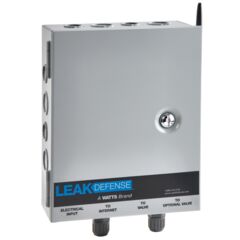 Commercial Control Module
Designed for complex plumbing systems, control multiple valves remotely with custom on off scheduling.
All-Purpose Interface
Easily integrate security systems, BMS systems, and water using appliances to the LDS for added protection and expanded control.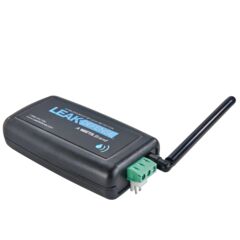 Point of Leak Detectors
Can be placed anywhere there's a high risk for plumbing leaks and sounds an alarm if moisture is detected to help stop the damage before it starts.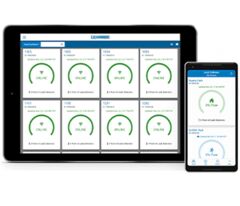 Mobile App
Allows you to remotely monitor & control water for one or multiple systems.
Don't let a leak wreak havoc in your life
Protect your treasured possessions with the only solution that is truly customizable to every home or business need. The Leak Defense System detects pinhole leaks as small as drips per second under your concrete home slab without shutting off your water to test. Patented sensor never reduces your water pressure or water flow. With a full onsite control panel and an included optional mobile app, you can monitor and take full control of your home's water usage locally and remotely if desired.
Leak Defense System

17

Years in business

Made in USA

Flow body sizes…

0.75", 1", 1.25", 1.5", 2", 2.5", 3" Full port lead-free NSF certified

Adaptations for custom homes

Alarm Connections, Irrigation, Filters, Softeners, HVAC, Circulation Pumps, Pools, Fountains. 100's of interfaces.

Designed to catch small leaks that can lead to mold

0.001 GPM, 1.44 gallons per day

Mobile app ( Google Play, App Store and Web App) for device management

Wifi or No Wifi — No problem. Works both ways.

Onsite color touchscreen control and alarm panel

Intuitive and easy to use.

Commercial grade low-torque valve with high-torque motor

Highest grade Ternary Eco Alloy food-grade coating, non-porous 400 DPH. Redundant seals, hi-temp, hi-pressure design.

Flow Sensor: Non-mechanical thermodynamic probes

Stainless steel, maintenance free, no moving parts

Commercial grade ball valve and housing materials

Lead-free brass with T.E.A. coated lead-free brass ball in teflon housing

Works With Hot Water and Cold Water and Irrigation Lines

No input mesh filters required

Fully maintenance free
How do I get the Leak Defense System?
Fill out the form and one of our expertly trained team members will reach out to gather a few details about your home.
Fill out the form to receive a call from our experts
Connect with one of our vetted plumbers or work with your existing plumber
Customize the installation to your specific needs
Receive friendly customer & technical support during installation
"This system is terrific. It limits water waste when I'm home and gives me peace of mind when I'm away from home."
Homebuilder
California