Reliable Protection from Hidden Leaks & Water Damage
Premium-grade solution for residential, multi-family and commercial properties.
Image 01

Image 02

Image 3
Fully customizable to fit any size or type of property
Detects hidden leaks under slabs, behind walls & in ceilings
Be protected 24/7/365 no matter where you are
Losses from Water Damage Can Be Severe
Water damage from hidden leaks can be expensive, inconvenient, and even permanent. The Leak Defense System continuously monitors your properties for hidden leaks and automatically shuts off the water and alerts you if one is detected. Easily control the water flow using the on-site control panel or access it on the go with the mobile app. With multiple ways to monitor, you'll always feel protected against potential loss, expense and hassle from water damage. Our full line of accessories allows Leak Defense to work with any type of residential or commercial plumbing system.
"Without the leak defense system we could have easily incurred tens of thousands of dollars in damages. Instead, it alerted us promptly to the presence of an issue which we found and addressed with no damage at all."
Homeowner
Texas
"I'm including a Leak Defense System in every one of the homes I'm building going forward. It will protect the home during the construction phase and is a differentiating factor for me versus my competitors."
Homebuilder
Alabama
"Thanks to the Leak Defense System, we learned that our pool pump has a leak."
Homeowner
Tennessee
"Once we installed the LDS, I learned that the manual shut off valve for those office suites was buried inside a column, I would have had to cut dry wall to get to it! Now I can shut the water off at the push of a button."
Property Manager
Tennessee
"I needed to install a leak detection system in my home as a requirement of my homeowners insurance company. I was fortunate to be referred to Sentinel and worked with Tracy Curley. My experience with Tracy, her team and the company is nothing less than fantastic. Not being knowledgeable as to the product or the need, Tracy educated me on the product and the process. When you add to that I gave her a short timeframe and some pretty challenging odds to get this done, without hesitation she made it happen. In a time when customer experience by some is not a priority, that is not the case with Tracy. She was responsive, friendly and had a positive attitude. I would highly recommend that anyone needing a leak detection system or any product Sentinel Hydrosolutions offers, work with them and definitely Tracy."
Homeowner
Superior Leak Detection You Can Count On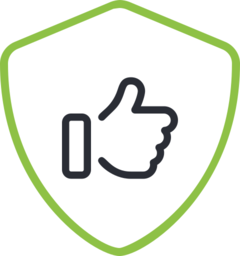 Highest Live-Pipe Leak Detection Sensitivity on the Market
Designed to meet the needs of any complex plumbing system
Provides full water flow to appliances
Trusted by major insurance carriers for 15 years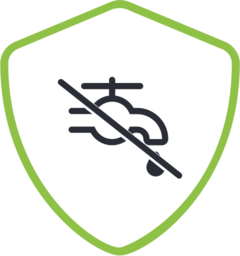 Minimize Catastrophic Damage with Early Detection
On premises control panel for easy system access & alerts
Keeps watch over the plumbing you can't see as well as high-risk areas like washing machines for instant shutoff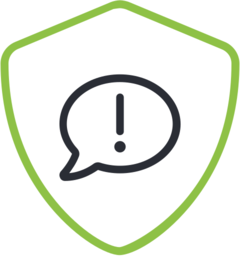 Know You're Protected Anytime, Anywhere
Mobile app to monitor multiple properties while on-site or away
Alerts and automatic water shutoff to protect your property and valuables
Easily ties into security systems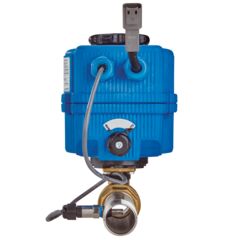 Leak Defense System Valve
Constantly monitors and automatically shuts off water if a leak is detected.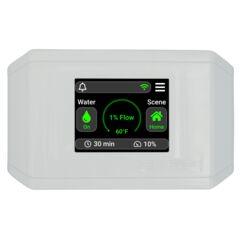 On-Site Control Panel
Allows you or others to control the system on-site and get alerts when there's an issue. No WiFi required!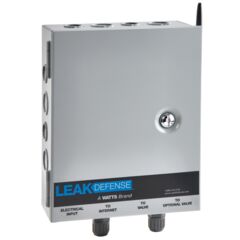 Commercial Control Module
Designed for complex plumbing systems, control multiple valves remotely with custom on off scheduling.
All-Purpose Interface
Easily integrate security systems, BMS systems, and water using appliances to the LDS for added protection and expanded control.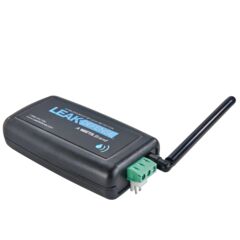 Point of Leak Detectors
Can be placed anywhere there's a high risk for plumbing leaks and sounds an alarm if moisture is detected to help stop the damage before it starts.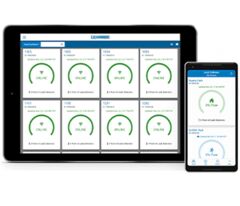 Mobile App
Allows you to remotely monitor & control water for one or multiple systems.