Meet The Team
An empowered group makes for happier customers
'Each employee understands and is passionate about the LDS, no one is left in the dark'
Our team is built on a people-first mentality. An empowered group makes for happier customers. We value the individuality of each team member. We want them to excel in the avenues that best suit them. That is the only way to offer customers the most exceptional experience.
We believe in full transparency. This goes for both our company and our customers. We make sure every associate is thoroughly educated on the entire Leak Defense System (LDS) suite of products. This makes them confident and inspired in the workplace. Our dream team is enthusiastic. We thrive because of their fresh and brilliant ideas. This drives our office environment. No one is left in the dark. Whether it is our engineers or our support managers, each knows the importance of water security and thinks it's pretty cool too!
We want to listen to and motivate our staff. That is why we host weekly meetings so that each employee can not only learn but also express their thoughts and inspirations. In this manner, we can honor the multiple talents of each employee and multiply our accomplishments together. To foster camaraderie and team unity we also have multiple fun events throughout the year, from luncheon food trucks, monthly birthday celebrations, movie nights in our warehouse to bowling and axe-throwing, we keep people having fun and enjoying the unity that naturally comes with that-now, even with social distancing!
ENGINEERS
'We focus on being adaptable'
We absolutely make sure that these innovative ideas are realized. Our superb team of engineers has the ability to make these water security solutions a reality. By listening first, then creating, they ensure that each product fits each client and customer's requests.
We encourage a creative team environment for our engineers. This makes for a dynamic and fast-paced production process.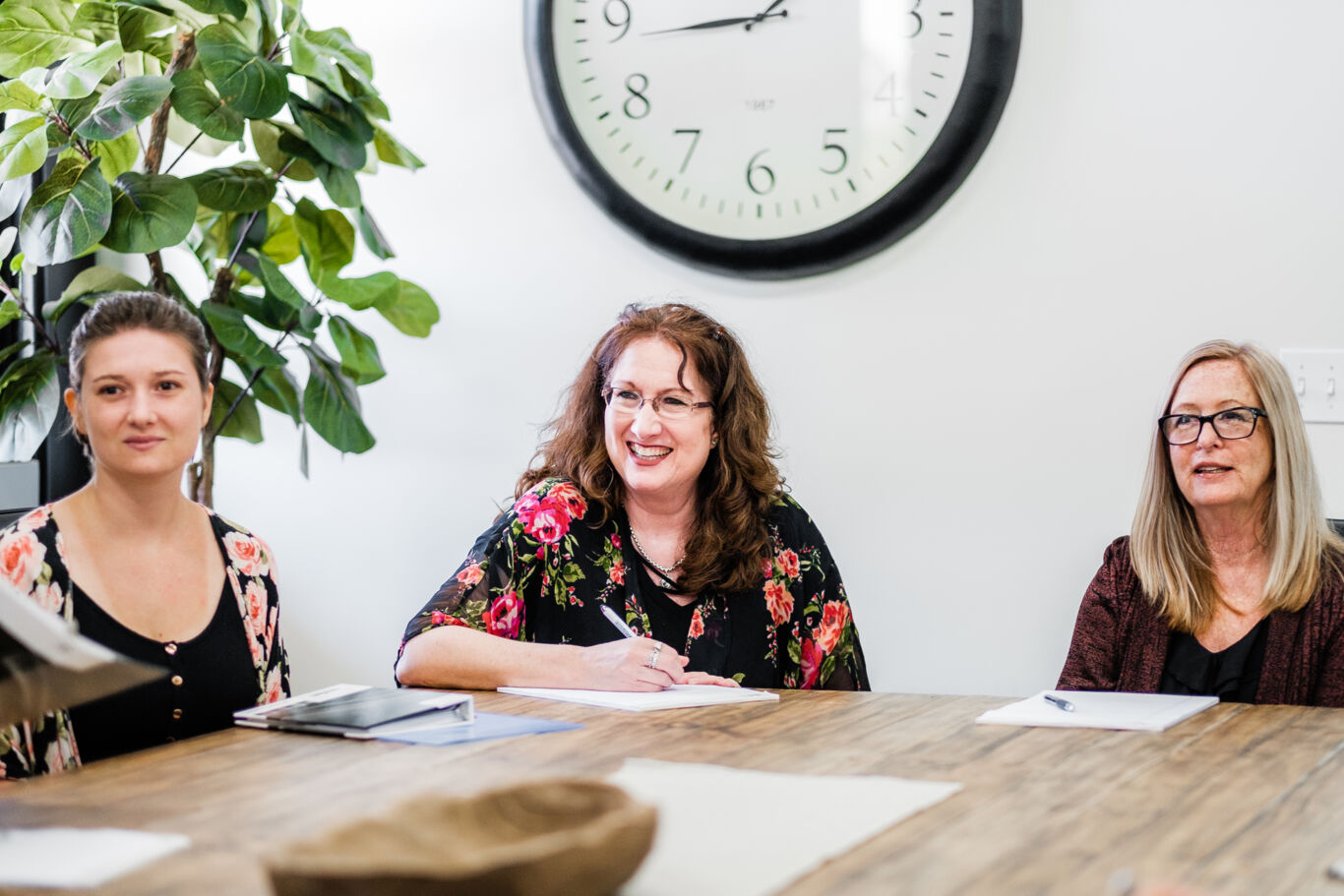 MANAGEMENT
'I love being able to assist people'
Our priority is world-class customer service. We aspire to help clients and customers have an easier life by being upbeat, informed and providing white glove service. We all want you to end your every call feeling satisfied and confident in yourself.
We do not believe in outsourcing customer service. That is why every customer support representative is part of our all-star customer support team. Our employees are all eager to help you, not dodge your difficult questions. We focus on details because they matter. We know life is stressful enough, and we want to reduce our customers' hassles.
This is the attitude we all aspire to have at Leak Defense. We strive to help everyone receive the support they need, whether it's a client or a co-worker. We are grateful to have associates who love fostering strong and positive relationships.
Our team-based approach to business is the lifeblood of our company. Each of us contribute to Leak Defense System's success in the water security market.
We are so proud of our team and are excited to see our achievements for years to come!
Our History
Our first steps began with teamwork, then water came around.
Our founder Scott valued the advantage of small businesses. Through his work as a medical educator and business owner, he recognized the power of a positive and close-knit team environment. This kind of team makes for the most satisfied customers. And, happy customers are the best reward for any business.
In 2005, Scott came across a technology he had never encountered before. Like most people, he did not know a lot about water except that having experienced a water loss previously he realized how disruptive and expensive it could be! Living in California also reinforced the benefit of proper water maintenance and security. It was a no brainer how valuable this technology could be. It would save people time and help the environment.
Knowing first hand how frustrating leaks were, he decided to invest in a new leak defense technology to combat the destructive force of water. This decision set us all on an exciting adventure like no other. It challenged us to care for every detail and to face the unpredictability of water and life as well as market forces, save people time and money, eliminate a major life-changing hassle and help the environment.
We diligently focused our effort into two things: engineering and customer support. We wanted an easy to use, expertly crafted and reliable product for all our customers. That is why we chose to engineer each system in the US with the best quality Italian materials.
We also wanted every customer to confidently understand the Leak Defense System. That required building a friendly and responsible team that is equally proud of the product. This all contributed to our launch in 2007.
Sadly, the economic crisis disrupted our strategy for rolling out the Leak Defense in new construction. We were disappointed just like everyone else. We lost contracts. We lost a hand on our market. Yet, we trusted that standing by our principles and product would eventually bring about a positive outcome. The need still existed for people to feel more secure and confident about their plumbing systems. We did not want to give up on that and maintenance and security still needed better solutions. We knew our product had a technology and usability that was lacking in the water security market. Our focus on teamwork and partnership pushed us to continue to advance our already cutting-edge technologies while maintaining our core principles.
Today, we are so grateful to be the leading innovators of water security. We offer our service across the entire U.S. and Canada. This could not have been done without each of our bright and people-minded team members and our client partners who have continued to support us, especially in the insurance and plumbing industries. Our team's commitment to providing Best In Class service is unmatched in the industry and it equals the robust and sophisticated design for all of the Leak Defense System family of products.
And we've got great clients! We hope you'll become one of them.
We look forward to eliminating all of your water maintenance worries for years to come. Peace of mind is priceless!
"This is the product I have been waiting for. They (the two units) are performing as promised on the upper floors of our building."
Property Manager
Tennessee
"Thanks to the Leak Defense System, we learned that our pool pump has a leak."
Homeowner
Tennessee
"I'm including a Leak Defense System in every one of the homes I'm building going forward. It will protect the home during the construction phase and is a differentiating factor for me versus my competitors."
Homebuilder
Alabama
"System is straight forward and easy to use. It has plenty of features for the average homeowner"
Homeowner
Tennessee
"The system works exactly as promised. My customer loves it. We've been called back out to the house a couple of times already in response to leaks it has found.
Plumber
California
"This is an excellent product. I plan to specify it on commercial and multi-unit residential projects beginning immediately."
Plumbing Engineer
California
"This system is terrific. It limits water waste when I'm home and gives me peace of mind when I'm away from home."
Homeowner
California
"This system is ideal for our northern climate. I don't have to worry anymore about a flooded house if the pipes freeze."
Homeowner
Minnesota
"It was a no brainer to install the Leak Defense System in my house on the lake (vacation home). I don't have to worry about turning the water off and on when I come and go and I don't have to worry about a leak destroying the place."
Homeowner
Alabama
"Once we installed the LDS, I learned that the manual shut off valve for those offices suites was buried inside a column, I would have had to cut dry wall to get to it! Now I can shut the water off at the push of a button."
Property Manager
Tennessee